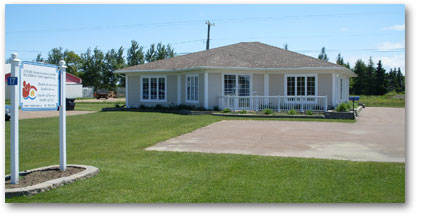 The Harbour is a community-based, non-profit organization committed to helping seniors, children and adults with special needs, as well as their families, by offering the help, the care and the support required to better their quality of life.
More specifically, we aim to:
Encourage elderly persons to remain in their home as long as possible by offering the necessary family support, relief and personal care.
To welcome in our special care home seniors that no longer have the capability to live in their own home and to provide them with a secure and comfortable environment.
Offer adults and children with special needs and their families the help, the care and the support required to develop the abilities and the independence to allow the individual to play an inclusive role in his or her community.
To welcome into our community residence adults with special needs with the objective to provide accommodations and supervision in a friendly environment.
Our services are offered mainly through government sponsored programs or privately. In the first instance, the client must meet the criteria set-out for that particular program. To know more about government programs, you can contact the Department of Social Development.
To purchase services privately, one of our representatives will be happy to discuss the details of the service and the costs with you.
Our services are also offered through other needs including insurance claims, veterans' programs, Extra-Mural's Program and NB Worksafe.

As an organization, The Harbour, whose primarily goal is focused on social engagement, has a desire to offer quality services to its clients and to treat each person with respect.
Our values :
offer quality services;
put the well-being of the client first;
maintain a good collaboration with the family;
recruit competent caring employees by providing them a gratifying and fulfilling working environment.